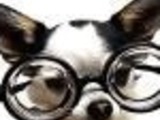 This is Marcus Samuellson's recipe for the traditional Swedish condiment. It calls for his Swedish 1-2-3 Vinegar, the recipe for which is posted. The beets should sit in the refrigerator for at least two days before you serve them, but they will keep in the refrigerator for up to a month. (So he says--mine disappeared the day they were served.)
4 medium beets
2 bay leaves, preferably fresh
1 horseradish root, fresh, about a 3 inch piece, cut into chunks
2 quarts water
2 cups swedish 1-2-3 vinegar
Directions
Put everything except the vinegar into a medium pot and bring to a boil.
Simmer over medium heat about thirty to forty five minutes, or until the beets are tender.
Drain and cool slightly.
When beets are still warm (but cooled enough to handle), peel and cut into quarters.
Place in a quart jar or other container with a lid and pour the vinegar over the beets.
Note: Use glass if possible--anything plastic and some ceramics will discolor.
Cover the mixture and refrigerate for at least two days before serving.
Most Helpful
Thanks for this great recipe! OUTSTANDING for lovers of pickled beets! As with others who made this recipe, I 1st started with Chef Kate's recipe #122894 so that I could get her full taste experience, & then I followed it up with making her recipe #122899! The whole process was an enjoyable experience & well worth the effort! Thanks much! [Tagged, made & reviewed in Please Review My Recipe cooking game]
This is such a good recipe! I don't think I'll ever buy commercially prepared beets again! I love cold diced beets in summer, and I will make this recipe for it. Outstanding.
These are wonderful! I made them using baby beets from my garden, I plan on making more soon, great recipe Kate! thanks, Kitten:)