Swedish Pancakes (Plattar)
Bergy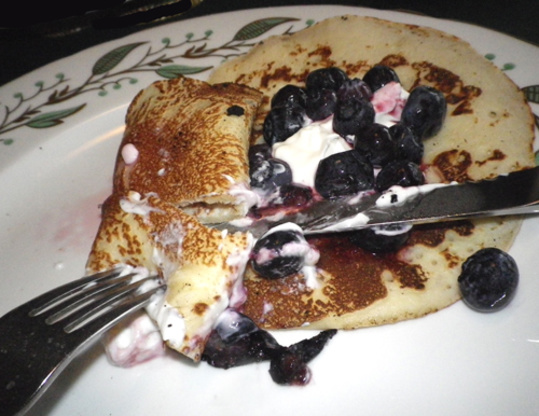 My grandma makes the best Swedish pancakes in the world, and this is her recipe. It's originally from an old Swedish cookbook. Serve with whipped butter and lingonberries if you want the full Swedish effect. Yum!

The instructions were un-detailed and my result was slimy and gross :-(
Beat eggs until light and fluffy.
Add salt and sugar, stir well.
Add the flour and beat well.
Add milk gradually.
Melt butter in skillet, medium heat and add batter. Pancakes should be much thinner than normal American style. Flip to cook both sides.
Pancakes will be brown (from the butter) in spots when they are done.
Enjoy!