Annacia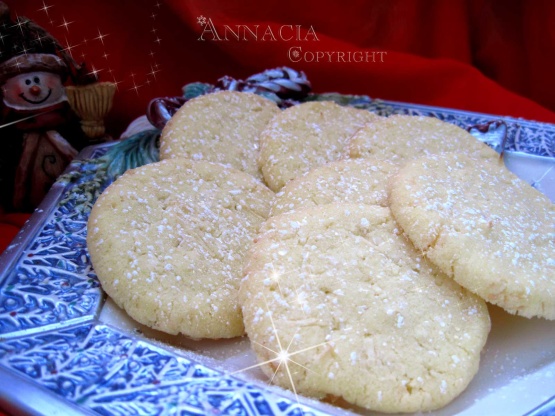 These cookies are so amazing...they just melt in your mouth. They are good soft or hard. This recipe is from Land O lakes Cookie Collection. For an extra treat, toast the coconut first.

Top Review by Hydra
These were great, I crusted them with some extra coconut before I slid them into the oven, the slightly browned coconut on top gave them a visually pleasing extra touch! Delicious cookies! Will make again.
In large bowl, combine, flour, sugar, butter, baking powder, baking soda and vanilla.
Beat on low, scraping bowl often, until well blended, 3-4 minutes.
Stir in coconut.
Divide cookie dough into halves, shape into a roll 12 x 2.
Wrap in wax paper, refrigerate until firm- around 2 hours.
Heat oven to 350°.
Cut rolls into 1/4" to 1/2" slices.
Place 2-inches apart on ungreased cookie sheet.
Bake 9-14 minutes.
Cool slightly, then remove from pan.