A recipe from my mother's friend. We always make extra to freeze.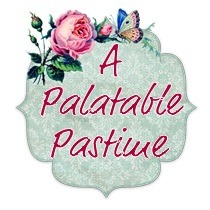 I used a ground soy meatless instead of the ground beef in the filling (for health reasons) and the filling turned out fine! I noticed there was no amount given for cabbage in the recipe and I had to guess. I ended up with way more filling at the end after preparing enough rolls for 6 people. I will say I think the tomato paste in the sauce must be a mis-print because the sauce ended up thick and pasty and tasted just like...tomato paste, and didn't pour over the rolls like a sauce at all. If I make this recipe again I certainly would try using tomato "sauce" instead, and seasoning with something, perhaps some paprika to start. Overall, a good recipe, if the sauce can be worked out. I have the extra filling in the freezer, ready to use in some green peppers topped with cheese. :)
Boil cabbage until softened.
Remove from pot.
Using oven mitts, peel leaves off.
Mix beef, rice, salt/pepper, egg and milk and onions in bowl.
Fill cabbage leaves with mixture and roll up.
Place cabbage rolls in a 9" x 13" baking dish.
Mix ingredients of sauce together and pour over cabbage rolls.
Bake at 350F for 1 hour.