Nif_H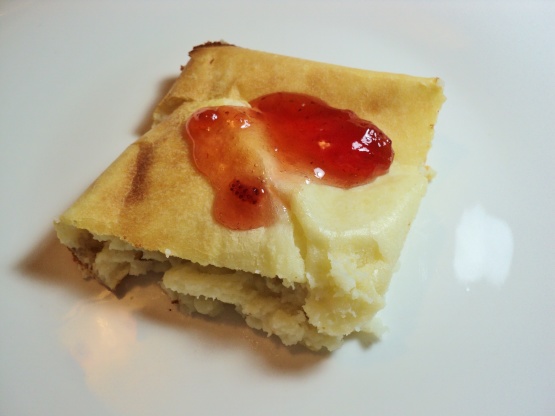 This recipe was found in the 1973 cookbook, Scandinavian Cooking.

This was delicious and easy to make! The whole family enjoyed it for breakfast--including our pickiest child. I did add a splash of vanilla after reading reviews that it was bland. Yum!
In a medium bowl, beat eggs with 1 cup of milk until well blended, then stir in salt, sugar & flour to make a smooth batter.
Stir in remainder of milk, blending until smooth, then set batter aside for 10 minutes.
Preheat oven to 400 degrees F, then butter a 8"x12" baking dish.
Stir the batter slightly, then pour into prepared baking dish.
Bake for 30 minutes, or until pancake is golden brown & puffy.
Serve immediately topped with jam or fruit puree.