Rita1652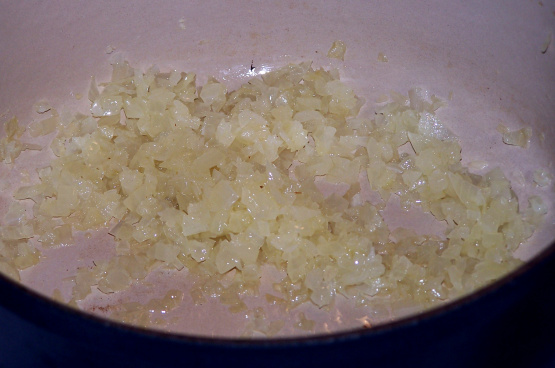 Sweating onions is done to accomplish for several purposes. Sweating gently cooks the onion to soften its texture, increase its sweetness and to reduce the sulfur content, which gives it a milder taste. Sweating onions for dishes, such as risottos, rice pilafs and braised meats is where the flavor begins. The sweat onions give a natural sweetness to dishes. See the instructions below for sweating onions.

So this is what sweating onins means!Saw the term a lot and wasn't sure what it meant.Great method!
1

onion (sliced, diced or rings)
oil (enough just to cover bottom of pan)
Heat pan over low heat add oil to heat.
Add onions and cover to keep onions moist.
Remove cover and stir occasionally.
Do not allow onions to brown.
Cook until the onions are translucent and soft but have not started to brown about 5 minutes.
Season with salt pepper and herbs if you desire and proceed with the recipe that calls for sweating onions.