Annie H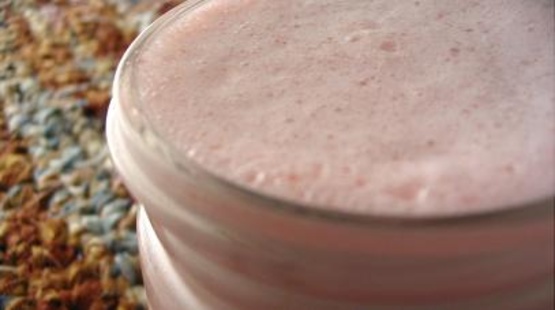 A nutritious drink for your gremlins and goblins and ghosties ........... oh my!!!!!

Extremely easy, versatile, and refreshing! I used strawberry gelatin and will certainly try blackberry next time. My kids gobbled this up. I love how easy this recipe is to adjust for flavor and texture by simply fiddling with the proportions. A summer keeper! — May 22, 2005 Update: tried this again to take another pic (the first was waaay too dark) and still couldn't find blackberry, so tried black cherry. It tasted very good, also. Once again, huge hit with the kids.
Pour milk in blender.
Add jello powder and ice cream; put lid on blender.
Blend at high speed 30 seconds or until smooth.
Pour into glasses and serve immediately.
For a "frosty" look, freeze glasses for 1/2 hour before serving.