Suzanne's Avocado and Grapefruit Salad
dicentra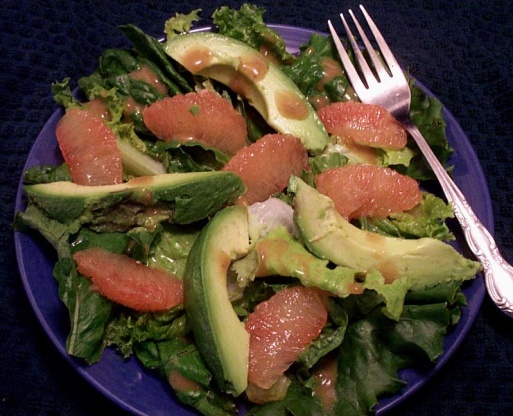 A light and delicious salad to begin your meal with. Our friend Suzanne made it for us soon after the birth of our daughter and it's been a favorite since!

Delicious! I made this with a honey, olive oil, fresh lemon juice, and s & p dressing. What a great combination of flavour! Thanks Barb
Peel and pit the avocado.
Slice lengthwise.
Peel and section the grapefruit.
Place the salad greens on 2 salad plates.
Arrange grapefruit and avocado in an alternating band on top of the salad greens.
Top with vinaigrette.