2Bleu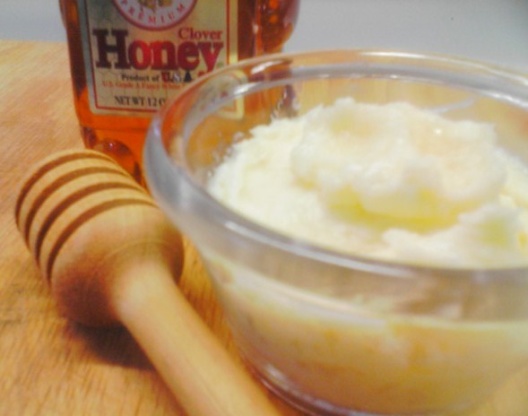 Since we have our own beehives, I'm always on the look-out for great recipes to use up our beautiful wild blend of honey which we harvest/extract every October. This recipe from Susan Branch's "Autumn" book makes cornbread, scones and panny cakes sing with delight! And you will, too!

I just baked some fresh rolls and my BF asked for honey butter to spread on his... and I find this as the featured recipe of the day!!! I usually do not measure out my butter/honey proportions but this time I did... really nice and creamy... great on fresh, hot bread! I used raw honey and unsalted butter... Thanks for sharing!!!
Mix by hand or in a small food chopper.
You're done!