Rita1652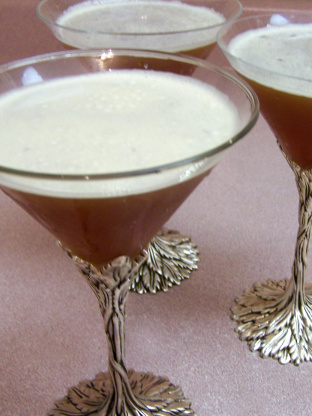 This is another tasty cocktail from Australian Bartender magazine. I'm not even a real Malibu fan & I had a few of these last night after work & they were great :) To chill the glass add a scoop of ice & some water while you are preparing the drink, then discard when you've finished your shaking.
30

ml Jagermeister

30

ml Malibu rum

30

ml pineapple juice
In a cocktail shaker add a scoop of ice.
The Jagermeister, Malibu & pineapple juice.
Shake vigorously for 20 seconds.
Strain into a small, chilled martini glass or any glass you choose (it's still yum either way!).