Chippie1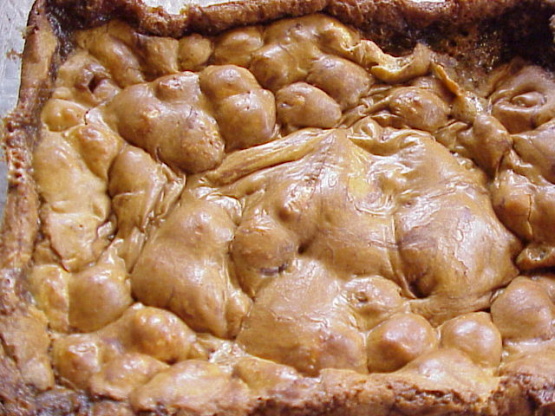 These are a very rich, bar type cookie. Easy to prepare, a favorite with young and old alike. Great for picnics, potlucks, holiday cookie trays or any get together. Warning!! They can become "addictive" ;)

Dee, these are so sinful! I made them for the Pick a Chef thread. My husband and I pigged out on them! We couldn't even wait for them to cool completely, which was ok, they're nice and gooey that way. Very easy to make, quick to cook, there isn't anything bad about these. Except not being able to stop eating them! Thanks!
Preheat oven to 350°F.
Grease an 8 inch square baking pan.
In a large saucepan over medium heat, melt butterscotch pieces, sugar and butter, stirring constantly until all is melted.
Remove from heat.
Cool butterscotch mixture slightly.
Add egg and beat well.
Add flour, baking powder, baking soda and salt, mix well.
Stir in remaining ingredients.
Spread mixture evenly in 8 inch square pan.
Bake at 350°F for 20-25 minutes.
Cool in pan on wire rack.
When cool, cut into bars.