Sur La Table Margarita Pie (Alcohol-Free)
DebS 2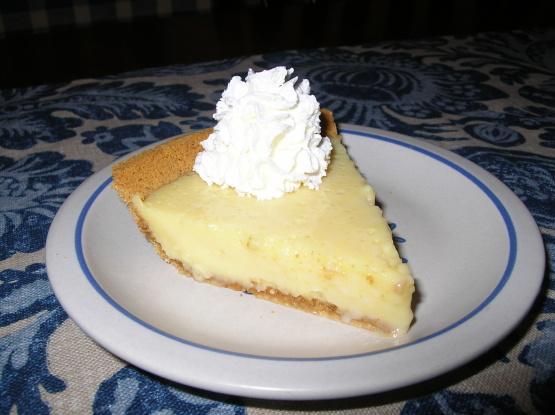 This refreshing summer recipe comes from my local Sur La Table kitchen store. Note: By substituting key lime juice for the margarita mixer, you can make a delicious, tart key lime pie!
Pre-heat oven to 350 degrees F. Mix well together condensed milk, margarita mixer, and egg yolks.
Pour mixture into unbaked graham cracker crust.
Bake at 350 degrees F for 15 minutes. Allow pie to cool for (at least) 15 minutes before chilling in refrigerator. Chill for (at least) 4 hours before serving with a dollop of Cool Whip.