Supremely Easy Chocolate Mousse
flower7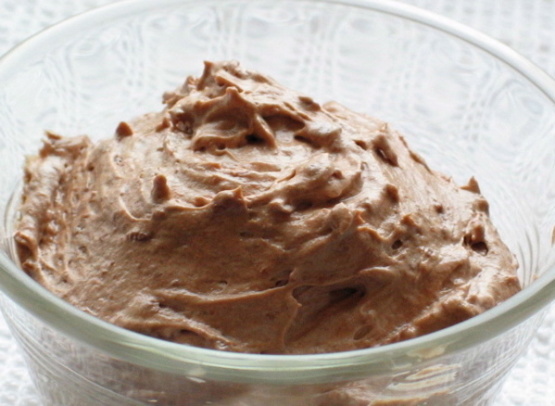 Although cool whip can never take the place of whipping cream it can cut down the calories, make a very quick dessert and taste lovely as well. I served this in small dessert dishes with a very small piece of chocolate to garnish. Although I used milk chocolate, it could also be made with dark. The idea for this recipe came from Kraft.

Was wonderful
nothing else to say ,everyone loved it and was easy. I mixed one third of cw with chocolate and blended it good then added the rest of the cw ,that way it did not cool off to quick. This will go to our xmas party definitely. I used what was left over also. I thinly sliced a frozen pound cake and spread the mousse on thinly. Put it back together and thinly icinged the cake. Omg that was good. And it looked like it took forever and did not. Thanks! I have more than one chocolate lover in my family.
Melt chocolate in a double boiler or carefully in the microwave.
Pour the melted chocolate into the cool whip.
Whisk gently until it is well combined.
Refrigerate for 1 hour.
Spoon into small dessert dishes and garnish with small chocolate piece.