Supreme Pizza Pasta Salad
Nimz1466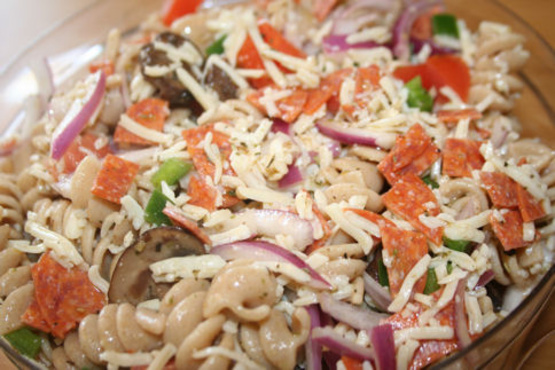 This recipe comes straight from Rachel Ray's 30 Minute Meals. It really does taste like a Supreme Pizza. The best part is, you make it the day before you want to serve it and refrigerate. The cook time, is really chill time. I put down 2 hours, but it is really better the next day. NOTE: The original recipe calls for a pound of mozzarella cheese, but I only use 1/2 pound. If you like a lot of cheese...go for a pound!!!!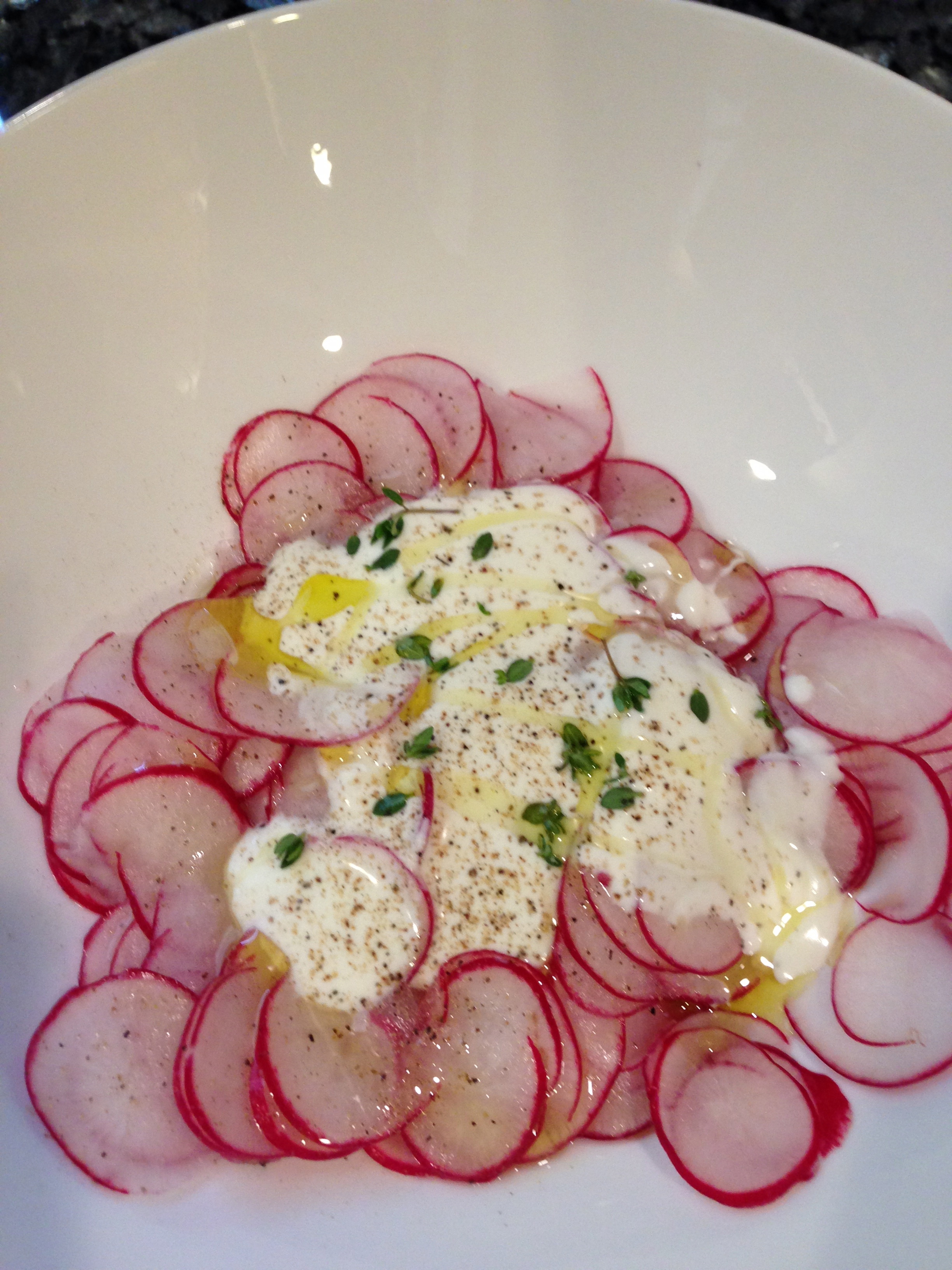 Yes, it does taste like pizza! Simple to put together and it makes the kids happy at parties...keeps them quiet for a while so the adults can talk! Thank you!
Combine tomatoes, onion, mushroon, pepper, pepperoni, mozzarella, basil and pasta in a large bowl.
Whisk all dressing ingredients, except olive oil together.
Slowly add olive oil while whisking.
When oil is incorporated in dressing, pour over pasta salad and toss to coat evenly.