Supreme Garlic Mashed Potatoes
Pam-I-Am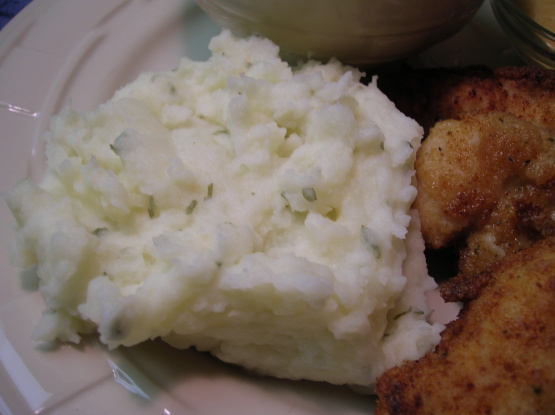 By cooking garlic cloves and potatoes together you get a nice easy way to get a taste of garlic. Make potatoes as dense or creamy as you like by adjusting milk.

This is probably the best mashed potato I've ever had. It was so creamy and flavorful. Instead of using milk and butter, I substituted w/chicken broth and cream of chicken respectively. I may add a little more garlic next time for a little extra kick. Thank you :-)
Boil potatoes and the garlic cloves together.
When tender, mash with potato masher and add butter.
Mash some more, add sour cream and enough of milk to desired consistency.
Season with salt and pepper.
Top with a sprinkling of paprika and parsley flakes.