Prep 10 mins
Cook 45 mins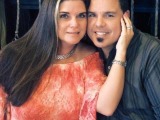 An easy bread to serve with dinner.
Directions
Beat eggs in bowl.
Stir in water, biscuit mix, mustard, minced onion, cheese, salt and cayenne pepper; mix thoroughly.
Pour into greased 9 X 5 loaf pan.
Bake at 350 degrees for 45 minutes.
Let bread cool in pan before removing and slicing.
Most Helpful
we really liked this one and iout work out really nicly inthe pan i used it went really well with veggie soup.....thanks for sharing
This was a good dinner bread. I've made a recipe similar to this as biscuits, but never as a loaf. I used a little bit of dehydrated minced onions instead of freash, but otherwise followed the recipe. We were also too impatient to wait for the bread to cool completely before serving, so it was a little difficult to cut. Thanks for sharing!