Super's Peanut Butter Chocolate Soda
2Bleu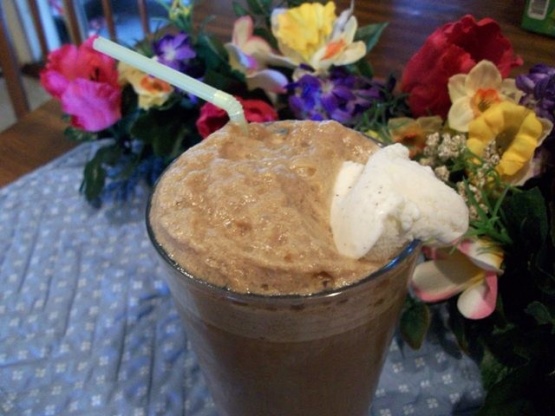 I love icecream soda's and this one is practically guilt free. This has so many variable's with the many many SF syrups out there. Sky's the limit when concocting your own desired flavor combinations.

Other than using Hersheys chocolate syrup, and Harry and David peanut butter syrup, made as posted. Made for the 4 of us, and most definately fit the bill on a 90 degree here, after a yard sale. Made for Market Tag.
3

scoops edy's slowchurned vanilla frozen yogurt

1

ounce torani brand sugar-free peanut butter syrup

1

ounce torani brand sugar-free chocolate syrup

6

ounces club soda
Scoop icecream into a tall glass.
Add syrups.
Fill to the top with club soda.
Stir.
Enjoy.!