Superb Rye Bread (Bread Machine)
Brant S.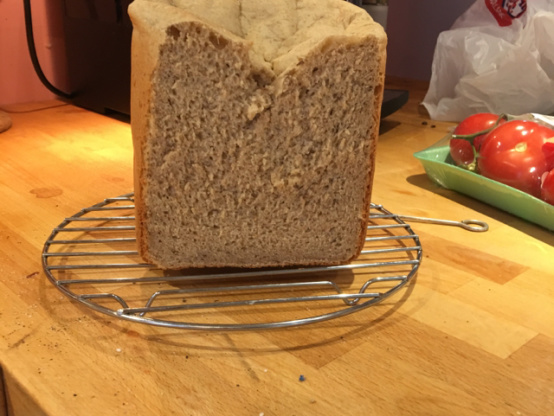 This is a good basic bread machine recipe for rye bread. I don't remember where I got it, but it's one I make all the time.
Great bread. Made it twice no caraway though. We are into rye so the first time used 1-3/4 rye and 2 of bread flour. Worked out very well. The second time used wheat flour instead of bread and it came out great. Baked both in the bread machine on medium crust. Next time will try second combination on dark crust. Thank you for an excellent recipe.
Bring all ingredients to room temperature and add to bread machine baking pan, in order suggested by manufacturer.
Select basic setting (I use basic setting, medium size, light crust) and push Start.