Rita1652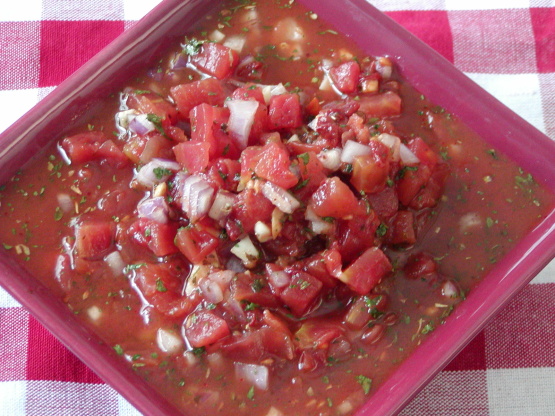 This is from a hand-out that was distributed by a local grower in the weekly Culver City, CA farmer's market. The chiptole gives it a great flavor. You will have a lot of chiptoles left over - just dump the rest of the can in a freezer bag and freeze for later (lay the bag out flat, so you can break of just one at a time once they're frozen). They're pretty hot, look out! P.S. If you are looking for Pico de Gallo and not Salsa, omit the canned tomato and double the fresh tomato.
Mix all ingredients together in a pretty serving bowl.
Leave out at room temperature for 20 minutes.
Stir and eat.