yum2tum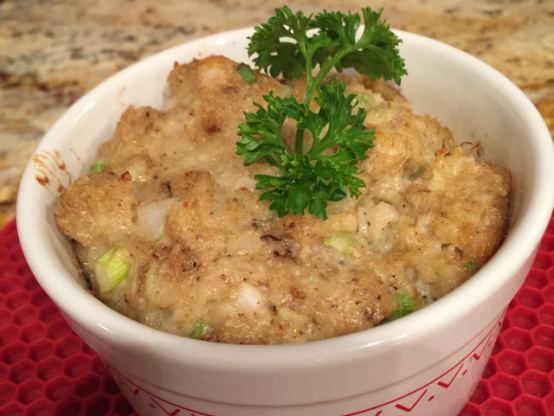 I love stuffed crabs!!! Recipe from "The Official Louisiana Seafood and Wild Game Cookbook". You can use glass, aluminum, or real crab shells.

In Louisiana there are two things we love very much and that would be seafood and a good laugh...and maybe a bottle of wine. Which leads me to ponder the thing wine does to me...like making me think no one is watching. I think I just made a full circle. :-/
Mix all ingredients together and put into crab shells (whatever type you are using).
Dot each with butter.
Bake at 350 until hot, bubbly, and golden brown.