Lorac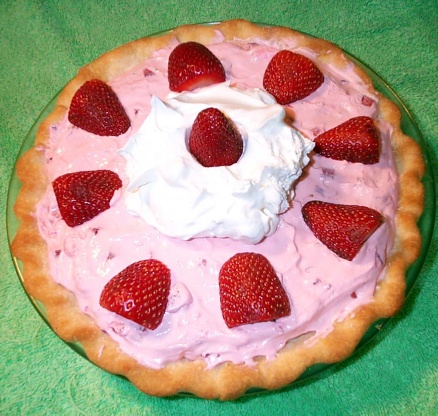 Creamy, cool and oh so good! Just the right ending to a Summertime cookout.

OMG! I made this strawberry pink surprise- that's what my friend Ruth called it, for our end of the school year teacher celebration, and I got nothing but raves!! At least 5 people asked for the recipe! It was delicious!!!!! Fantastic, I will be making it again!!
Dissolve Jello in boiling water for 3 minutes.
Add ice cream by spoonsful, stirring until melted and mixture is smooth.
Blend in whipped topping.
Stir in fruit.
Chill until mixture mounds.
Spoon into crust.
Chill 3 hours or freeze until firm.