Super Soft Snickerdoodle Cookies
Bekahbv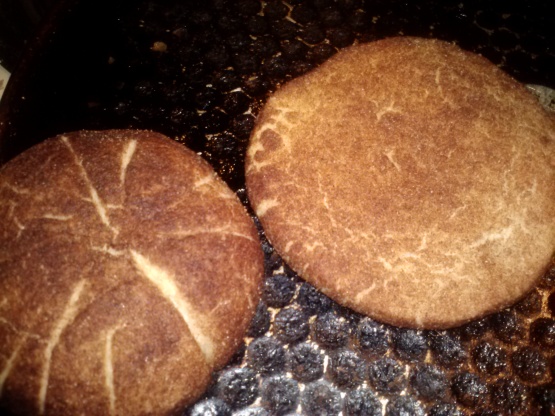 Quick and Easy recipe from my family to yours. The 1/4 teaaspoon of salt can absolutely be left out if you want less salty cookies. It's just the way I've always had them.
Cookies rose just fine but we're very bland, crumbly and cake-like instead of moist and chewy. They looked perfect from the outside but just didn't taste as good as my regular recipe, which contains vanilla and a mixture of butter and shortening.
Mix butter, 1 1/2 cups sugar, and eggs in a bowl.
In a separate bowl, mix flour, cream of tartar, baking powder, and salt.
Mix the two bowls together.
Roll together and wrap in cling film.
Freeze for at least 10-15 minutes.
To cook: Heat oven to 350 degrees. Unwrap and slice off as many 1/2 inch disks as you feel like eating. Mix together 1 tablespoon sugar and 1 tablespoon cinnamon. Coat cookies with cinnamon sugar mix and bake for 10 minutes. Enjoy!