Prep 20 mins
Cook 35 mins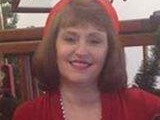 This comes from my "Taste of Home" magazine (Apr/May 99). I had always just opened a can of Manwich for dinner, but one day I dared to make "real" sloppy joes, and well, there's no going back now. Trust me, they're fabulous!
Directions
In a Dutch oven over medium heat, cook beef, onion, celery and green pepper until the meat is no longer pink and the vegetables are tender; drain.
Add the next nine ingredients; mix well.
Simmer, uncovered, for 35-40 minutes, stirring occasionally.
Spoon 1/2 cup meat mixture onto each bun.
Reviews
Most Helpful
I also found this recipe in Taste of Home and have made it many times. Instead of crushed or diced tomatoes, I prefer using stewed. I add sugar or vinegar to taste. More sugar to cut the acidity in the tomatoes or adding more vinegar for a more tangy taste.
Thank You so much for posting this recipe. I lost my Taste of Home copy, so I searched Recipezaar and here it is. They are delicious

We did not care for these. I have made them twice but I won't be making them again. They were o.k. , just not what I want in a sloppy joe. The crushed tomatoes make them too tomato-ey and they are not sweet enough. The flavors are off and they weren't any better the next day either. I have found a much better and easier recipe.