Super Simple Smoked Salmon Crostini
Prep 15 mins
Cook 10 mins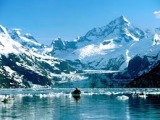 This recipe comes from Real Simple (and it is real simple!). This is a great little appetizer.
Directions
Heat oven to 400°F Place the baguette slices on a baking sheet and brush both sides of the bread with the oil. Bake until golden brown, 4 to 5 minutes per side.
In a small bowl, combine the cream cheese, horseradish, and 1 tablespoon dill; season with ¼ teaspoon each salt and pepper.
Dividing evenly, spread the cream cheese mixture on the toasted baguette slices. Top with the salmon and sprinkle with the remaining tablespoon of dill.
Reviews
Most Helpful
I am not sure how I missed this recipe during the Quest, but now it has been made for the Sweet December Tag Game. This recipe would be welcomed into every Icelandic home & some version of it is often eaten for breakfast, lunch, afternoon coffee or starter dinner courses. I halved this recipe for 2 of us using individual baguette rolls & sliced them the same as you would baguette bread. The recipe was otherwise made as written except that I also added 2-3 sml pieces of very thinly-sliced red onion plus a few capers atop the crostini. Eaten as a starter snack before a leftover meal, DH & I were very happy. Thx for sharing your recipe w/us, Agent Special K.

I loved the horseradish bit of a kick in the cream cheese! Yum! I likes BK's idea of using cabiatta buns! Made for LBOB/Culinary Quest 2015

This was a wonderful birthday treat, I really enjoyed it. Thank you so much for sharing this quick and easy to make dish. Made exactly as written but I used minced lemongrass in place of the dill as I was out. The salmon was the star of the dish. I served it over a lightly toasted cabiatta bun. Can't wait to have this again. Made for Sweet December 2014.