Super Simple Smoked Salmon Crostini
Prep 15 mins
Cook 10 mins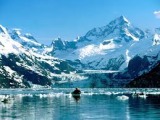 This recipe comes from Real Simple (and it is real simple!). This is a great little appetizer.
Make and share this Super Simple Smoked Salmon Crostini recipe from Food.com.
Directions
Heat oven to 400°F Place the baguette slices on a baking sheet and brush both sides of the bread with the oil. Bake until golden brown, 4 to 5 minutes per side.
In a small bowl, combine the cream cheese, horseradish, and 1 tablespoon dill; season with ¼ teaspoon each salt and pepper.
Dividing evenly, spread the cream cheese mixture on the toasted baguette slices. Top with the salmon and sprinkle with the remaining tablespoon of dill.
Reviews
Most Helpful
This was a wonderful birthday treat, I really enjoyed it. Thank you so much for sharing this quick and easy to make dish. Made exactly as written but I used minced lemongrass in place of the dill as I was out. The salmon was the star of the dish. I served it over a lightly toasted cabiatta bun. Can't wait to have this again. Made for Sweet December 2014.
Yum indeed :) These are so easy and so delicious. I used my latest attempt to making a gluten free baguette which didn't turn out well as baguette but made nice crostini after toasting the slices in the oven. For the dill weed I used dry dill because I found that I had forgotten to buy fresh one. Next time I'll use the fresh one! This was a very nice dinner with some salad. Thanks for sharing!<br/>Made for Sweet December Game.

Yum! These were really good. Like twissis, I love the bagel and smoked salmon with red onions and capers and might try adding those next time too. But these were wonderful as is. Thanks for sharing this nice keeper, Kathy. Made for Sweet December tag..