Super Simple Shrimp Salad
marggie5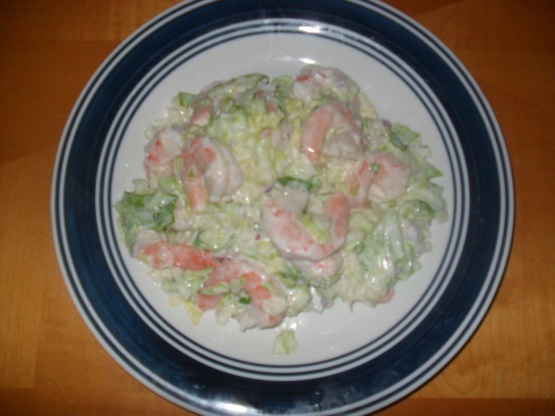 My Gram always made this for holidays, and I still make it. You won't believe how good something so simple can taste until you try this. Next day when it gets a little watery, (we like it like that, too!), it goes well on crackers, stuffed into a chicken breast...use your imagination! I hope you will enjoy this salad as much as we do!
In large bowl, mix shredded lettuce and scallions.
Add shrimp and toss.
Mix black pepper with mayo and stir into lettuce mixture, stirring gently to combine all.
Refrigerate for 1/2 hour, stir again and serve.