Super Simple Sandwich Spread (Or Sauce)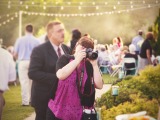 This is a great sandwich spread- at our house we use it for paninis & grilled sandwiches, well, really any kind of sandwiches. It's so simple, but delicious.
1⁄2 cup mayonnaise
2 -3 tablespoons Italian dressing (to taste)
Directions
Mix the mayo with the Italian dressing.
Spread it on your sandwich of choice.
That's it! Enjoy!
Reviews
Most Helpful
Very simple, and very tasty. I've used it with cucumber slices on saltines, and on a tomato and lettuce sandwich. Nice zippy flavor.