Super Simple Salmon Salad
Diana 2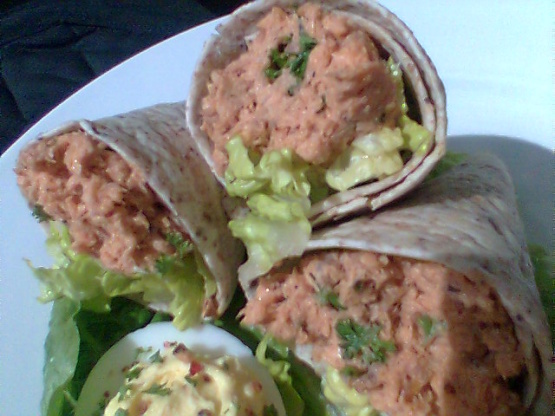 This is so simple it's barely a recipe, but my two year old and I think it's really good!
one 6 ounce can salmon (boneless, skinless)
newman's own ranch dressing
salt and pepper
Drain the salmon and mash with fork.
Add enough Newman's Own Ranch Dressing that it resembles tuna salad.
Add salt and pepper.