Super Quick Whole Wheat Buns
bujong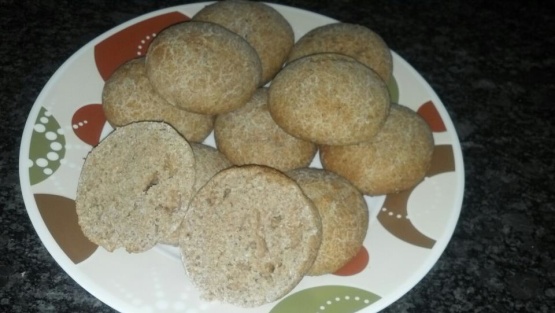 These are so quick to throw together. I like to make these when I want a yeast roll but don't have the time to wait for it to rise twice. My mom made these when I was growing up and they were very soft. I loved to make peanut butter sandwiches with them. Store in plastic bag or covered container to keep soft.

recipe is good --just a slight typo...it should read 1 cup warm milk not water.
Combine water, yeast, oil and sugar or honey; let rest for 15 minutes.
Add salt, egg, and flour to yeast mixture and mix well.
Roll out 3/4 inch thick and cut into 10-12 rounds.
Place rolls on cookie sheet sprayed with nonstick cooking spray.
Bake at 400-425 for 8-10 minutes or until lightly browned. Be careful not to overbake or they will be too dry. Every oven is different.