Super! Peanut Butter Brownies Made Lighter
Annacia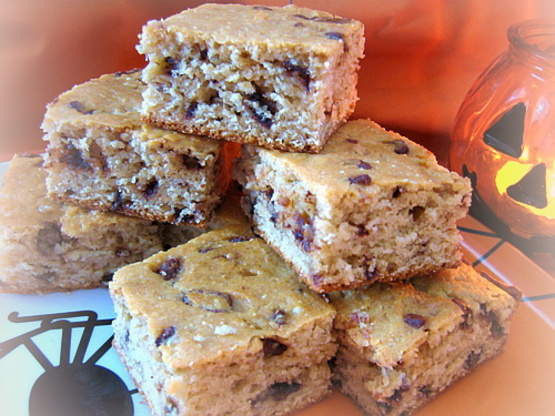 Great job Ms Sally, I went one step farther and used 2 Tbsp of Splenda Brown Blend for the brown sugar and replaced the regular sugar with Splenda. They are very cakey and light in texture as well as fat and sugar. For the chocolate I chopped some Hershey's Chocolate Peanut Butter Kisses into it for a real peanut butter delight :D. The down side is that they don't want to let you stop at just one. When I had eaten 3 I forced myself to pack them up and put them away *sigh*.
Beat the first three ingredients until blended.
Gradually add sugars and beat until fluffy.
Add egg sub and cornstarch, beating well.
Add dry ingredients and mix well.
Stir in chocolate chips and vanilla.
Spray a 7.5" x 11" pan with cooking spray.
Bake 30 minutes at 350°F.
Cool before slicing.