2 Reviews
It's definitely OK to cheat sometimes and this is a great way to cheat!! Super simple and the options on flavours is endless! I went with a herby, onion mix and we loved this with our Sunday roast!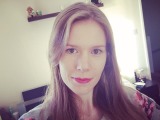 It's ok to take short cuts - this is really good and have been asked for the recipe. I play around with boxed stuffings and add cranberries, apricots, raisins, etc. The possibilities are endless. Haven's made my own stuffing recipe in years and this is coming from someone who does not like anything out of a box!!!!!
Super Moist Stuffing for Cheaters!