Super Moist Chocolate Mayo Cake
Prep 10 mins
Cook 35 mins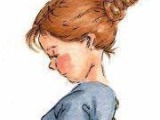 Chocolate cake that's so moist, it barely needs icing. (but have it anyways)Made simple by using a cake mix.
Directions
Preheat oven to 350*F.
Blend all ingredients.
Bake as directed on cake mix box.
Reviews
Most Helpful
My daughter always requests a chocolate cake for her birthday so I found this recipe and decided to try it. I'm glad I did. It was so easy and it turned out moist and delicious. I frosted it with a vanilla buttercream frosting I found on this site (Vanilla Buttercream Frosting (From Sprinkles Cupcakes)). Thank you for posting this!
Was a hit at my DH's birthday dinner. And was simple! Did not add cinnamon but used butter cream frosting. Yummy!

Excellent...I usually make cake from scratch, but this will be my stand-by when I'm in a hurry! I also added just a bit of vanilla extract to the batter. Next time may try a little instant espresso powder, but it really is great as is. Frosted with Vanilla Buttercream Frosting (From Sprinkles Cupcakes), which I highly recommend. My daughter's birthday cake was outstanding, it made 12 regular cupcakes & one 8" round cake layer. Thanks for sharing.