Super Moist Chocolate Cake
Baker Gal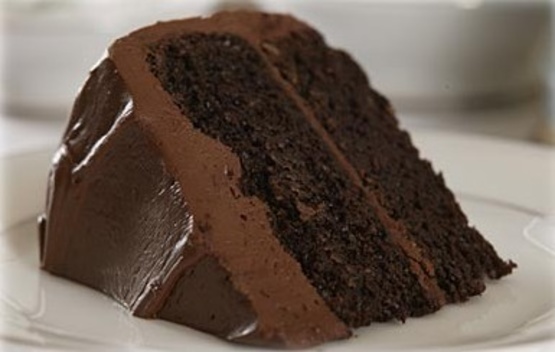 This chocolate cake is the most IN DEMAND request at family functions. It's fast, easy, egg-free, and most importantly - delicious! (The frosting is courtesy of Betty Crocker). Note: If making a layer cake, please double the recipe. This also makes great cupcakes! Enjoy!
I tried this it was going well until i ate it. It tasted like plastic and was too thick it was disgusting and was really disappointed
Mix dry items ingredients in a bowl using a fork.
Combine wet ingredients in a separate bowl/container.
Combine dry and wet ingredients in a bowl mixing together with a fork.
Transfer mixture to greased cake pan or cupcake tins.
Bake at 350 degrees F for approximately 30 minutes. (Bake for approximately 15 minutes if making cupcakes).
Set aside to cool before frosting.
To begin the Chocolate Cocoa Frosting beat powdered sugar and butter until blended. (If using an electric mixer, use low speed).
Stir in vanilla and cocoa.
Gradually beat in just enough milk to make frosting smooth and spreadable. If frosting becomes too thin, add more powdered sugar.