Super Hero Skillet Supper
Boomette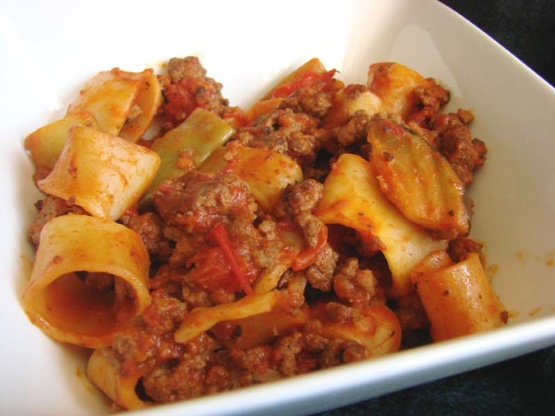 Recipe by iewe
Found on Hunts.com. Simple recipe. Says 6 servings, but those are small servings (at least in my house!)

A quick meal to put together and tasty. I had a can of tomato sauce with basil, garlic, and oregano so I used that and regular petite diced tomatoes. For the frozen mixed vegetables I had california blend (broccoli, cauliflower, and carrots) and for me I would have liked a little more vegetable added. I did add dried minced onion and garlic powder to the ground chuck when frying and would have liked a couple shakes of black pepper and a little salt. Will make this again and use a variety of vegetables. Thank's iewe for posting this one! Made and reviewed for Pick A Chef - Spring 2009.
Brown ground beef in large skillet over medium heat until no longer pink; drain.
Stir in remaining ingredients except cheese and bring to a boil.
Reduce heat; cover and simmer 15 minutes or until pasta is tender. Sprinkle with cheese.