Super Good Brussel Sprouts
loof751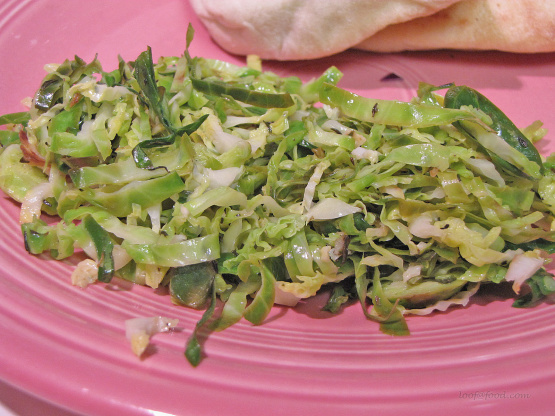 If you're a brussel sprout lover, this is sure to please and is quick and easy.
Heat a large nonstick saute pan on High; add oil.
Add Brussel Sprouts - Cook, stirring, 6-7 minute.
Add Shallots and Thyme; continue to carmaelize 2-3 minute.
Add Water; stir and cook uncovered l minute.
Remove from heat. Add Lemon Juice and season to taste with salt and pepper.