Super Fast Puff Pastry Breadsticks
YaYa1689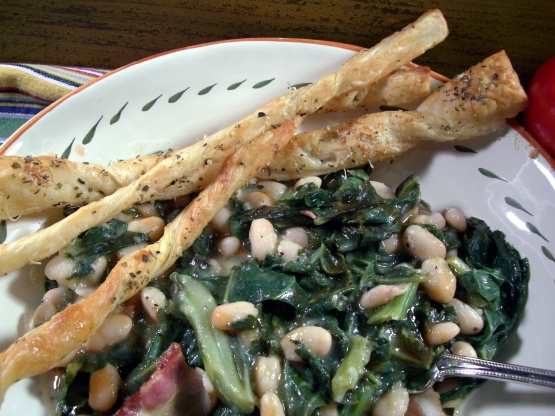 I posted "Easiest Breadsticks Ever", Easiest Breadsticks Ever, they are a very easy homemade breadstick. Today I came across an easier and faster breadstick (from Paula's Home Cooking), but, these aren't exactly all homemade like the other recipe. I have not made them yet, but I will be tonight!
First preheat your oven to 400 degrees and lightly grease a baking sheet.
On a lightly floured surface, unfold pastry sheets, cutting each sheet into 13 strips, about 3/4 by 10-inches apiece.
In a shallow dish (pie pan), combine Parm. cheese, basil, and garlic.
Brush pastry sticks with melted butter.
Roll pastry in cheese mixture, lightly coating each side.
Gently twist pastry sticks, and place on a prepared baking sheet.
Bake for 12 minutes.
Remove to wire racks to cool.