Super Fast Chocolate Oatmeal
PaulaG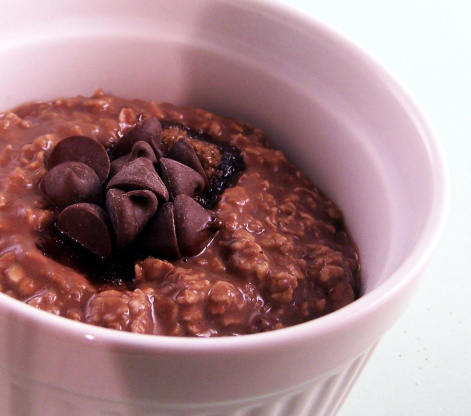 This is my tweeked version of a recipe on this site for chocolate oatmeal#87173 .Add more milk if you like creamy oatmeal . I like very thick oatmeal .By accident I recently discovered that by omiting the oatmeal and chocolate chips , you get a great hot chocolate drink.
Pour milk in microwaveable bowl . Microwave full power for 2-2 1/2 minutes.
Add cocoa,sugar to bowl,mix then stir in oats.
Microwave full power 1 minute
Let stand 1 to 2 min .
Sprinkle some chocolate chips if desired .
Recipe can be doubled or tripled if needed.