Super Fantastic Cinnamon Rolls (Bread Machine Recipe)
Prep 20 mins
Cook 15 mins

I have tried countless recipes for Cinnamon Rolls trying to find the perfect recipe. This is it!! I can't ever make enough of these at home! They are so easy to make too - don't you just love bread machines!
Directions
Place all ingredients in bread machine in order recommended by manufacturer. Select DOUGH cycle press Start.
In separate bowl combine cinnamon and sugar.
After dough has finished, turn it out onto lightly floured surface and roll into a 16x24 rectangle. Spread dough with butter and sprinkle evenly with cinnamon and sugar mixture. Roll up dough and cut into 12 rolls. Place rolls in lightly greased 9x13 pan. Cover and let rise until almost doubled (about 30 min). Preheat oven to 400 degrees F.
Bake rolls for 14-16 minutes. While rolls are baking, beat together cream cheese, 1/4 cup butter, confectioners sugar, vanilla extract and salt. Spread frosting on warm rolls.
Most Helpful
These turned out awesome! The rolls were very moist and the frosting wasn't too sweet. I took these to work and everybody loved them! Thanks, I will definitely be making these again! Update: I made these again today, but did an orange-roll version. Used 1/2 c milk, 1/2 c orange juice and 1 1/2 tsp. orange zest in the dough. I used 1/4 white sugar, 1 tsp. cinnamon, & 1/4 c butter for the filling and added 1 tbsp. OJ & 1 tbsp. orange zest to the frosting. Delicious!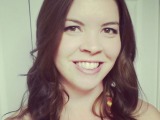 I've done this several times with 1/2 cup of butter instead of a third. They always taste great and I will never buy cinnamon rolls again. You can even freeze them prior to baking and then leave them in the oven overnight to rise so they are ready to bake first thing in the morning. I also use a different frosting since my husband doesn't like cream cheese.
I've been DYING to make cinnamon rolls and when I had some leftover cream cheese to use up, I was ecstatic to find this recipe! And these are just simply AMAZING!! I added a teaspoon or two of wheat gluten to my flour to help with the rise, and probably gave them more than an hour or even two of resting time. Boy did they rise high! They are delicious, even sinfully so! So very soft and packed with the delicious filling. There's no shortage of anything here! I made my rolls smaller and ended up with almost 2 dozen, rolling, cutting and freezing the second dozen for a future batch. Everyone LOVED these rolls. With or without the icing, they are wonderful. I have tons of frosting left though so I'll probably end up covering everything with the yummy stuff! Thanks so much!