Super Easy Three Ingredient Brownies from Scratch!
Jaime A.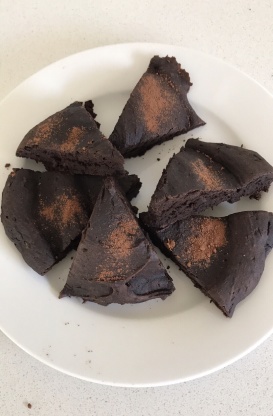 These came from severe PMS and no ingredients in the flat! They're really rich and chewy, and as a bonus are vegan and fat free :). They're best kept in the fridge.
Preheat oven to 350 degrees, Mix all ingredients together with a spoon/fork, then add enough water to make a thick batter.
Spread into a loaf pan, and bake for 15 mins in the centre of the oven (I love them still gooey in the centre, cook for another 5 mins if you want them firmer).
Cut into bars and serve frosted or plain, both are great!