Super Easy Sauteed Italian Peppers
jenne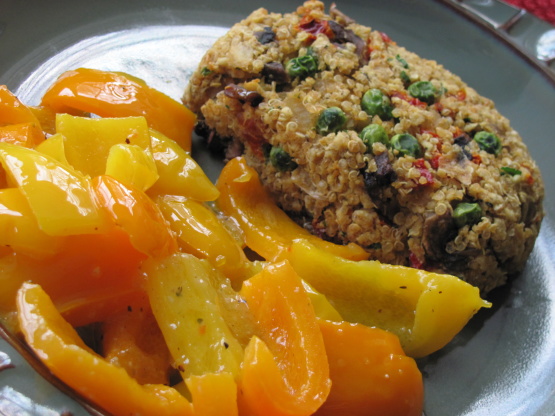 My sister introduced me to frying cubanelles with this recipe. I also have used yellow, red and green bell peppers for added color and a different taste. Enjoy!

This recipe exceeded all expectations! I would have never thought sauteed peppers could be so good! But the addition of the italian dressing was a super simple but absolutely fantastic inspiration. It permeated the peppers and added the right zesty tang. I think the key is to cook the peppers until they are soft, and that can be 20 minutes or more. After this recipe, I can't imagine peppers any other way. Thanks!
Chop up peppers into bite size pieces, removing seeds & stems.
Heat oil in skillet over medium heat for 2-3 minutes.
Add peppers and saute until tender, stirring frequently.
Add Italian salad dressing to the peppers.
Mix the peppers and Italian dressing together.
Saute for 2 more minutes.
Remove from heat and serve.