Super Easy Salmon Mousse - Martha Stewart
Boomette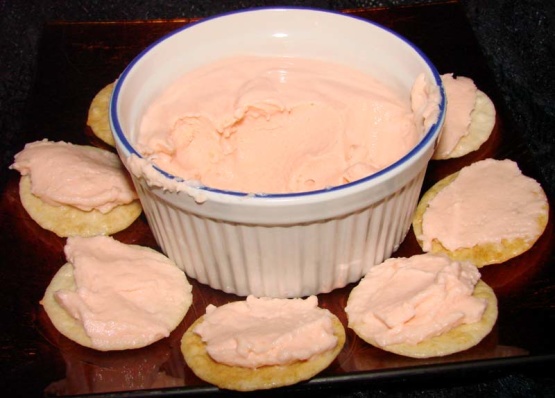 I saw Martha make this on the Today show and it looks super easy to make, and healthy too - if you opt for light sour cream. Cooking time is chilling time.
Place 3 tablespoons cold water in a small saucepan, and sprinkle with gelatin; let soften, 5 minutes. Gently heat over low, stirring, just until gelatin dissolves; set aside.
In the bowl of a food processor, combine salmon, sour cream, and lemon juice. Puree until smooth; season with salt. With motor running, add slightly cooled gelatin mixture, and blend until combined.
Pour into two 8-ounce ramekins or bowls. Without touching surface, cover container with plastic wrap, and refrigerate until firm but spreadable, about 2 hours or up to overnight.
Garnish mousse with dill or capers, if desired, and serve with crackers or baguette slices.