Parsley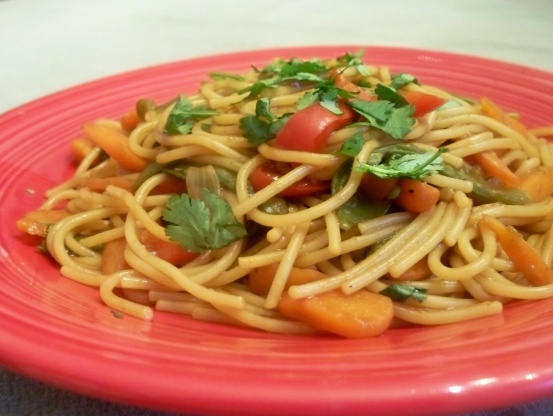 This is a really easy recipe, using mostly ingredients that you probaly already have. Takes only about 5 minutes to cook! You can also add any fresh, canned, or frozen veggies that you would like, such as mushrooms, baby corn, carrots, broccoli, onions, etc.
Bring a large pot of water to a boil. Add Angel hair pasta and mixed veggies to pot.
Continue to cook for 5 minutes.
While the pasta is cooking, prepare the sauce. Combine the hoisin sauce, broth, soy sauce, cornstarch, and ginger in a small bowl.
When pasta is done, drain well. Transfer back into the pot, or into a serving dish.
Combine with the sauce mixture.
Serve and enjoy!