alligirl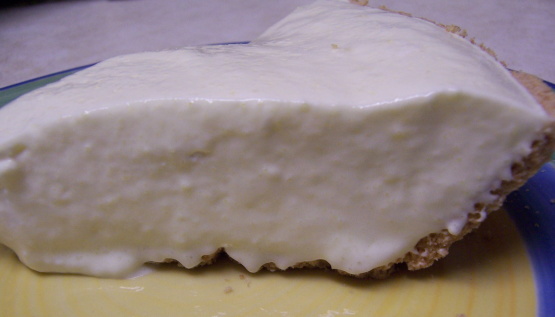 I don't remember where I got this recipe, but it is my husband's favorite summertime pie. Using reduced fat or fat free items makes this a tasty but low calorie dessert. Cooking time is time to freeze.

I hate to admit it, but this four ingredient, ridiculously easy pie tastes very good! Gave it a trial run before our Cool-Whip loving daughter visits--she's sure to love this lemony and creamy pie. I bet other reviewers will agree.
Combine yogurt, dry gelatin and Cool Whip mixing well. Spoon into the pie crust. Freeze for several hours or overnight.