Super Easy Honey Curry Chicken
I got this recipe for my mom and made it for my husband when we were just dating. He was convinced that I was the best cook ever! The recipe called for thighs, but I prefer boneless breasts. I usually serve this over a bed of rice with a steamed veggie medley or asparagus on the side.
Directions
Dip chicken in sauce.
Place in casserole dish skin side up.
Bake at 375 degrees for 1 hour, basteing every 15 minutes.
Reviews
Most Helpful
DH absolutely loved it. I thought he was going to lick his plate clean. He probably did when I wasn't looking. I thought it was good but a little too sweet for me to completely enjoy it. I used 4 thighs because that's all I thawed and let the chicken marinate in the sauce for about 4 hours. The skin came out beautifully and the meat was flavorful. I'll make again but may reduce the honey a tad and try a different curry (I used Penzey's Sweet Curry). Thanks!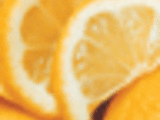 This was delicious! I've already made this twice and will be making it again this week. Very easy recipe to make but looks like it took some time to make. I serve this with "Sauteed Baby Soinach and Garlic" Sauteed Baby Spinach and Garlic. it was a very nice combination. Thanks for the recipe. I will be making often.

A big hit in my house! Sweet and spicy, just like we like it. Next time I'll increase the curry, and I'll marinate the chicken for a while. Thanks for a fantastic recipe!