3 Reviews
Great and simple. For our grill, I had to quarter the peppers or they'd fall through! Thanks, Acadia. Made for Aussie Kiwi Recipe Swap #42.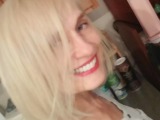 I grilled these, and used them in carne asada...but I saved a few to taste on their own. Delicious! I had some nice hickory smoke going, so the peppers absorbed a nice smokey taste. Made for Potluck tag!

It's too cold here to grill so I made it on the stove top. Grilled the peppers than I used the bq sauce as a dip. What a nice surprise was this dish! I had to make the bbq sauce -ran out and can't find anything here - the only thing I missed was the smoked taste. I guess I'll just throw some smoked bones in my next batch of sauce.

Super Easy: Grilled Bell Peppers