Super Easy Chocolate Ricotta Mousse
ImPat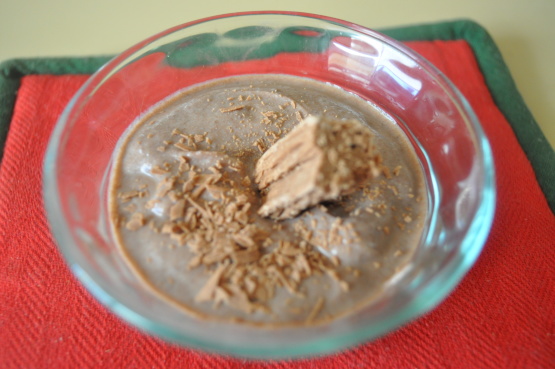 This is an incredibly easy and delicious recipe! It can be made ahead of time or right before you want to serve it. It keeps nicely in the refrigerator for several days...That is if you don"t eat it all up!

Followed your recipe right on down using a food processor! The ricotta was at room temperature when I began making this totally delightful mousse, though it did chill in the fridge for over 3 hours before I was ready to serve it! Very, very nice! [Made & reviewed in Zaar Chef Alphabet Soup tag]
Use a food processor or imersion blender to blend the ricotta, confectioners' sugar, and melted chocolate together until you reach a smooth consistency.
Top with shaved chocolate or Eat as it.