Super Easy Banana Mini Nilla Southern Pudding
gertc96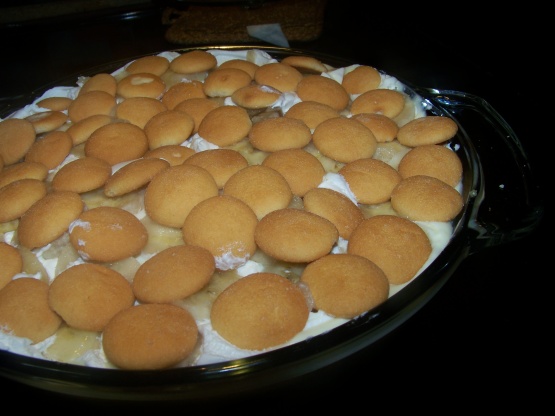 This is the easiest way to make great pudding.

This was a really yummy pudding. My kids, DH and I just loved it. Thank you so much for sharing. I've always used just vanilla pudding, vanilla wafers, and bananas. The addition of the cool whip and using banana cream pudding makes your average banana pudding, above average. Made for New Kids on the Block. June 2010
1. Wisk pudding and milk together for 2 minutes then let sit for 3 minutes.
2. Mix 1/2 of Cool Whip with pudding.
3. Layer: wafers, banana, cool whip, pudding--into 4 layers.
4. Chill at least 1 hour.