Super Easy Appetizer - Tomato and Pesto Crostini
ImPat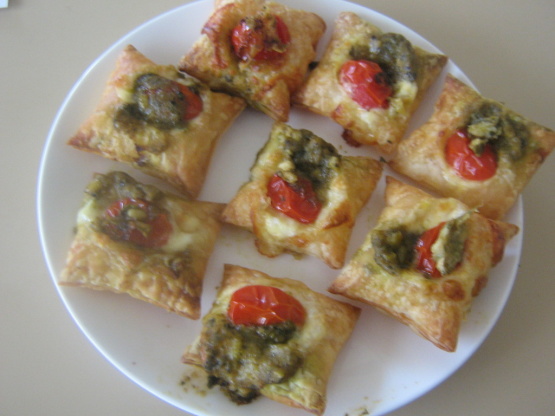 These are fantastically tasty and so easy! They look and taste great! Excellent as an appetizer.
Defrost the puff pastry, and cut into 16 squares.
Cook in moderate oven for 10 minutes so that the pastry is slightly golden and starting to puff.
On each square, place a bocconini slice, followed by a cherry tomato (flat size down) and a small blob of pesto.
Put back into oven and cook a further 10 minutes until the boconncini have started to melt.
Serve immediately.