Super Duper Delicious Cinimini Pancakes
Annacia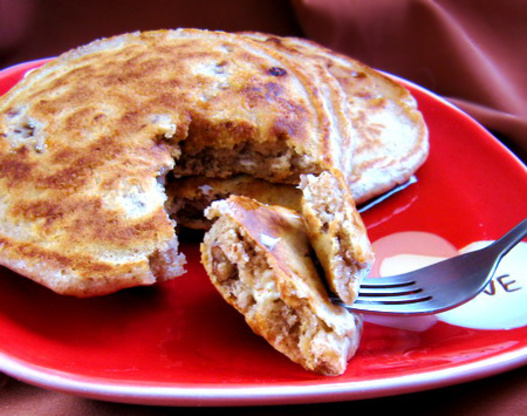 I like to experiment with my food so I got a little creative with this one. Made it in my culinary arts class.
Made these for breakfast this morning as they looked really good! I doubled the chocolate chips and omitted the nuts due to the kids preference. No syrup needed here. :D Thanks for the great recipe!
Use the required amount of mix and eggs as shown on Bisquick box. Add all ingredients in a bowl and mix (adding milk slowly until batter is gooey).
Spread desired amount of butter on bottom of pan and let melt.
Pour a little bit of batter at a time and wait till the air bubbles rise to the top of the pancake and then flip.
Repeat till both sides are golden brown with little blackish cinnamon bits in them. Repeat till all batter is gone.
Enjoy.