Mika G.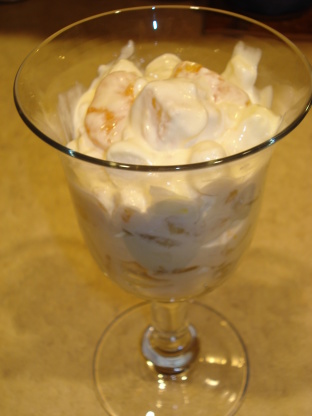 This is one of the yummiest fruit salads I have ever had.
Made this for thanksgiving tomorrow. I Forgot to buy bananas, so I didn't use those, but this was VERY good. Next time I won't forget the bananas. And by next time, I mean like next week because I want to make a batch that I don't have to share with 12 people. lol.
Drain pineapple, reserving juice.
Mix pineapple juice and dry instant vanilla pudding together and set in the refrigerator for 30 minutes.
Mix the pineapple, fruit cocktail, mandarin oranges, bananas & marshmallows together.
Gently fold in pudding mixture.
Lastly, fold in cool whip.
Cover and refrigerate.