Super Chewy Chocolate Chip Cookies
Boomette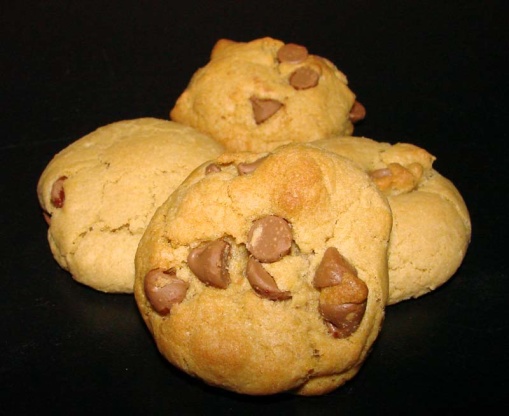 These cookies are honestly the best cookies I have ever made. I have tried a zillion chocolate chip cookie recipes then my cousin gave me this recipe to try. I like to store these in the refridgerator, it keeps them really chewy and yummy!
Preheat oven 375 degrees.
Mix the first four ingredients in a large bowl.
Mix the dry ingredients in a separate bowl.
Add the Dry to the wet.
Stir in the chocolate chips.
Drop by teaspoonful, or I prefer to roll into balls and bake for 8-10 minutes.
I find that baking them for 8 minutes then refrigerating them turns out the best. They will hardly look done, but they will be very chewy.